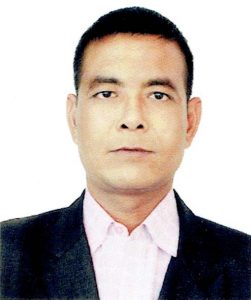 Dear valued clients and Warm Greetings from the land of the Himalayas.
First of all we extend our sincere thanks and gratitude for showing your interest towards our organization. It's my great pleasure to introduce ourselves as one of the leading human recruiting companies operating in the Himalayan Kingdom of Nepal. I would like to bring it to our value client's notice that Sundar Nepal Overseas Pvt.Ltd. with its competent staff members, stands for quality services in order to meet required demands of the clients.
I always consider the fact that human potentiality should be utilized to the maximum extent for the betterment of the world. Hence, our priority is always to bring up the opportunities and the human resources. In short, we undertake the responsibility to provide the right worker for the right job. I look forward to working with your exteemed organization in the days to come for mutual benefit. Please feel free to contact us either by phone, fax and email or directly to our mobile number in any time for further information regarding the recruitment of Nepalese Manpower from Nepal and we will always be at your service. We always regard our clients as our most important valuables.
Once again. I would like to thank you for choosing the Sundar Nepal Overseas Pvt.Ltd. as your business partner.
With Regards,
Birendra Kumar Shrestha
Executive Director
Sundar Nepal Overseas Pvt.Ltd